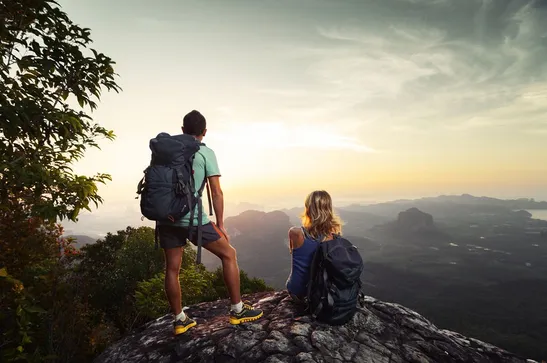 Dr. Thomas evaluates your injuries and chronic conditions and then determines which techniques are best for your situation. Your chiropractic care plan may use a combination of adjustments and exercises to improve muscle balance and core strength. You may be taught flexibility exercises to reduce muscle tightness and restore your mobility. Dr. Thomas also shows you ways to reduce pain on a daily basis including more comfortable ways to sleep and the proper way to arrange your work area to keep your neck and back in alignment. He is available to answer your questions and explain how chiropractic care works for your particular health condition.
Relief and Rehab Center of Atlanta's Health Team
When you begin treatment at Relief and Rehab Center of Atlanta, you begin a journey with our chiropractic team. Our staff greets you and makes you feel welcome as you transition to alternative health care. We listen to your health history and your symptoms to gain a greater understanding of the reasons you are seeking pain relief, then we put together an individualized plan to meet your recovery needs. As you progress through chiropractic care, our team supports your recovery with encouragement and education. We want to provide you the most up-to-date and valuable information to keep you pain free and avoiding injuries in the future.


Facility
We are proud to provide a state-of-the-art facility for the highest quality chiropractic care available. It is one of our top priorities to protect the well-being of our valued patients. We are confident that you will feel right at home in our office as we welcome all patients as if they were family.
We proudly serve the following locations: College Park, East Point, Riverdale, Hapeville, Forest Park, Fairburn, Union City, Southwest Atlanta and airport areas.


Appointments
If you would like to make an appointment, please contact our office by phone or email. If you would like to request an appointment online, please select the 'Appointment Request' option from the menu above. A member of our staff will follow up with you directly.


Financial
Our practice accepts cash, check, and major credit cards. We will be more than happy to submit your insurance forms for you, and we accept most major insurance providers. Please call our office to verify whether your specific insurance plan is accepted. Payment plans and schedules can be discussed upon request.
If you are unable to keep an appointment, we ask that you kindly provide us with at least 24 hours notice. We ask for this advance notice so that we can offer this appointment to another patient. A fee may be charged if a patient does not show up for an appointment without sufficient notice.


Contact us Today to Schedule Your Appointment
Dr. Michael Thomas and the staff at Relief and Rehab Center of Atlanta look forward to working with you and your family to provide natural pain relief. Chiropractic services use your body's natural healing abilities to help you recover and to improve your overall health. We would like to share with you the benefits of chiropractic care for many conditions including headaches, fatigue, whiplash, fibromyalgia, spinal abnormalities, tennis elbow and frozen shoulder. Our services begin to work quickly and provide lasting relief. Contact us today to schedule your appointment by calling (404) 766-0676.

We would like to take this opportunity to thank you for choosing our practice for your chiropractic care!