Relief and Rehab Center of Atlanta is the practice of Dr. Michael Thomas. Dr. Thomas invites local Atlanta residents, and those living in the surrounding communities, to his holistic healing center for back pain relief. When you first meet Dr. Thomas, he will evaluate your back to determine why you are feeling pain. Once we have a complete diagnosis, Dr. Thomas decides which chiropractic services will be of most benefit to you. These may include spinal manipulations, exercises and spinal decompression.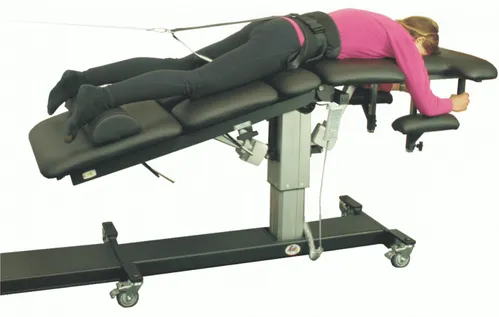 Non-surgical spinal decompression is a technique that reduces pressure on the discs that rest between the vertebrae. This service uses your body's natural healing abilities and the force of gravity to allow for more space between each vertebrae. As this occurs, the pressure on the discs lessens which allows them to heal and you feel less pain. Non-invasive spinal decompression is an effective alternative for back surgery and our chiropractor may recommend this technique if you have conditions such as:
Herniated discs
Ruptured discs
Back pain
Bone growths
Degenerating discs
Sciatica
Pinched nerves
Tingling or numbness in your legs or arms
Muscle weakness
Limited back mobility

Spinal Decompression in Atlanta
Dr. Thomas uses a KDT Decompression Table to deliver your decompression session. This table allows for decompression on all spinal locations including those in your upper and lower back. You lie on the supportive table and the machine moves your back through gentle flexion and extension. The goal is to lengthen your spine and relax the muscles to allow for improved space between each vertebrae.
The frequency of your sessions depends on your condition and Dr. Thomas will speak with you regarding the duration of each spinal decompression session. As your body responds to the service, it remains in the lengthened state for longer time periods. You experience less discomfort and also a reduced risk for pain in the future. Dr. Michael Thomas uses spinal decompression as a drug-free and non-invasive technique to restore your back to its full health. The sessions are relaxing as you breathe through each movement and enjoy the stretch.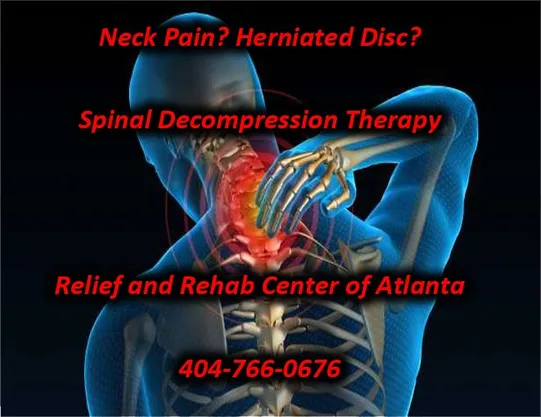 Call us Today for Back Pain Relief Through Spinal Decompression
The staff at Relief and Rehab Center of Atlanta understand that back pain is frustrating and limiting. In addition, if you are new to chiropractic care, you may have questions regarding our treatment options. Dr. Thomas takes the time to explain how chiropractic care works with your body's natural healing abilities and the ways in which spinal decompression fits into this holistic approach.
Our goal is to keep you without side effects from medications or surgeries and our KDT Decompression Table is one of the effective techniques we choose to include in your care plan. If you are experiencing back pain, please let Dr. Thomas evaluate your condition to determine if spinal decompression will benefit you. When you have questions or are ready to schedule your consultation, please call us at (404) 766-0676.