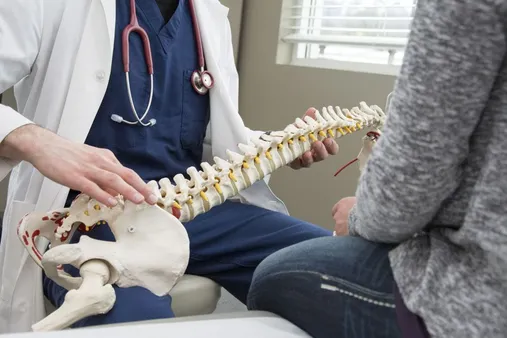 Dr. Michael Thomas at Relief and Rehab Center of Atlanta invites you to discover the benefits of chiropractic care. If you live in or near the College Park area and are searching for alternative health care, we welcome the opportunity to provide you with natural services. All of our chiropractic techniques use the strength of your body's natural healing abilities to help you recover from injuries or when living with chronic pain from conditions such as migraines, fibromyalgia and arthritis. Chiropractic care is a non-invasive and drug-free approach to boosting your recovery and helping you live without pain. Residents of College Park, GA and the surrounding cities of East Point, Union City, Forest Park, Hapeville, Riverdale, SW Atlanta and Fairburn are welcome to visit Relief and Rehab Center of Atlanta to discover what our services can do for you.


Services Offered at Relief and Rehab Center of Atlanta
Dr. Thomas concentrates on eliminating pain and managing chronic pain. If you are feeling the discomfort from inflammation, muscle strain or joint sprain, please speak with us about how we can bring immediate and lasting pain relief. Our services and techniques are aimed at reducing pain for a variety of conditions and we do this using a complete approach. After you receive a physical evaluation from Dr. Thomas, you will be guided on how chiropractic care works to improve your condition. Part of your care plan may include services and techniques such as:
Chronic pain management through chiropractic adjustments, corrective exercises, lifestyle changes and nutritional support.
Spinal adjustments to position your neck and back into a pain-free way that restores your mobility. Dr. Thomas uses the Diversified Technique, Flexion/Distraction, Thompson Drop and Pettibon to perform your adjustments.
Lumbar Disc Decompression involves stretching the spinal and lumbar discs using a traction table or similar motorized device, with the goal of relieving back pain and/or leg pain.
Electrical Muscle Stimulation to manage pain and retrain muscles after injury or disease.
Sciatica relief with spinal adjustments, exercises and postural corrections.
Injury relief such as those related to work, sports or auto accidents. Dr. Thomas examines your injuries and begins to reduce inflammation while improving circulation and healing to the injured area. Chiropractic care alleviates injuries such as whiplash, concussions, muscle strains and joint sprains.
Headaches and migraines are eased when your neck and back are manipulated. This eases nerve pressure and helps to restore blood flow and muscle balance.
Back injuries that occur suddenly or over time are eased through spinal manipulations, exercise programs including those that use our All Core 360 machine, lifestyle changes to improve the way you work, sit and sleep and through flexion/distraction techniques that ease muscle tension and allow your spine to remain aligned.
Extremity adjustments to ease joint pain in your elbows, knees, wrists, shoulders, ankles and hips.
Physical rehabilitation to further your recovery and strengthen your body to resist future injuries and discomforts.

Call us Today for Pain Relief
Relief and Rehab Center of Atlanta is your local care center for pain relief and injury recovery. Our College Park chiropractor, Dr. Michael Thomas looks forward to speaking with you about the benefits of chiropractic care, so please schedule your appointment by calling us today at (404) 766-0676.