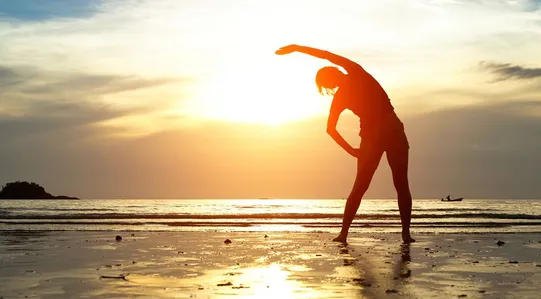 For many people, the only time they think of chiropractic care is when back pain becomes an issue. Dr. Michael Thomas and the staff at Relief & Rehab Center of Atlanta know that a major factor in pain management is giving you a plan to prevent or lessen future problems and ensure your overall wellness. Visiting our trusted chiropractor in College Park, GA on a regular basis is important to ensure that your body is kept in proper alignment for optimum health.

Lasting Benefits of Long-term Chiropractic Care
Better Range of Motion
When chiropractors perform an adjustment, they also focus on the condition of the soft tissue that surrounds joints. As a result, patients gain greater flexibility and better range of motion.

Stronger Immune System
Having a proper spinal alignment frees your nervous system to send and receive messages properly. That lessens stress responses that can often cause your spine to lock up, muscles spasm, and nerves near an injury to become choked. Every spinal nerve is directly connected to a specific organ system, so a properly aligned spine helps ensure that each individual organ can function at its very best. Healthy organs work in tandem with a healthy immune system to prevent you from experiencing illness or chronic disease.

Increased Lung Capacity
Studies show that regular chiropractic care helps increase lung capacity. Better lungs reduce the risk of stroke, heart attack, and other cardiovascular issues that can become life-threatening.

What to Expect When You Visit
Your overall wellness requires a custom designed plan of care so your body can repair itself correctly and fully. There are three general phases of chiropractic care:

Relief Care
Our first objective is to address your immediate problem. Depending on its severity, typical chiropractic care involves two to three times treatments per week for four to 12 weeks.

Corrective/Restorative Care
During this phase of care, muscles and other tissues are allowed to heal more completely to help prevent future injury. This second phase typically lasts six to 24 months with treatments four to eight times each month.

Wellness Care
Once you are fully healed, it is important to remember the need for periodic adjustments in order to avoid problems in the future. Wellness care involves a quick visit to our office from one to four times per month, depending on your goals.

Contact Our College Park Chiropractor Today
We offer a variety of auto-accident injury treatment and other services with our trusted chiropractor in College Park, GA. Contact Relief & Rehab Center of Atlanta today to schedule your appointment. Call us at (404) 766-0676.